Artist photos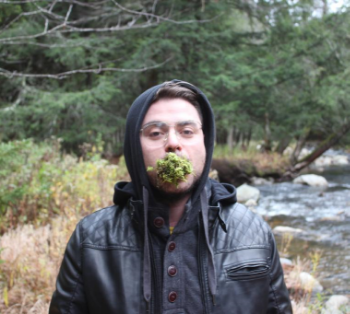 Mike Cantor is a visual artist living and working in the California Bay Area after recently relocating from Boston, Massachusetts. He was born in 1984 and graduated from the New England School of Art & Design with a Graphic Design degree and a minor in Education in 2007. In 2010, Mike completed the Web Development certificate program at the Center for Digital Imaging Arts at Boston University. Mike has created logos for Tall Man Tiny Mansion house builders, Sport Legacy Institute Concussion Checklist and campaign materials for Brockton Mayor Bill Carpenter. He was honored to be asked to design the memorial card for Boston Mayor Tom Menino in 2014 for a service attended by President Obama and banners welcoming Pope Francis to America, which were displayed at St. Patrick's Cathedral in 2015. Recent works include the logo and "Elements Series" of snowboards developed for Filgate & Kuhn Fabrications, album cover artwork for Goosepimp Orchestra, Apel Beats and the Cantor & Suede album "Good Lord split Ya", which Mike co-produced and mixed as well.
Derek Cascio is a designer, educator, and illustrator. A 2006 graduate from Massachusetts College of Art and Design, he is currently a Design Manager for Hasbro toys working on their Marvel products. Design is a culture and way of life for Derek. When he's not at his day job, Derek fills his time working on freelance projects across a variety of design disciplines and also serves on the Boston Advisory Council for Design Museum Boston, a nonprofit organization of which he is co­founder. Derek is also well known for his love of everything Dunkin Donuts and his compulsive doodling. You can follow him on­line @derekcascio and be sure to check out designmuseumboston.org.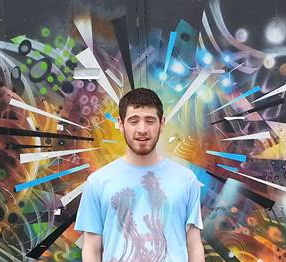 Currently based in the Boston area, Ben Chapin, is an animator, illustrator and graphic designer who implements a hand-drawn approach to his work. His process involves mixing traditional and digital techniques. Interested in creating work that is dynamic and whimsical, he focuses on movement, shape and line quality. Inspired by nature, everyday objects, human beings, and time itself, Ben attempts to take these elements and recreate them in scenarios that redefine and play with the intrinsic and extrinsic characteristics of these objects.
Sarah Filgate is a graphic artist, musician, and educator. After graduating from Canisius College in 2008, she pursued her dreams of being a graphic designer for many companies. After realizing she wanted to be a designer on her own accord, she became a teacher of special education. Sarah is an avid snowboarder and it has always been her dream to create artwork for snowboards. Her husband Josh, an engineer, decided to start a snowboard company after realizing snowboarding is the best thing in the world. This was the match made in heaven. Sarah now helps create artwork and any other marketing materials needed for F&K.
Brian Reddy is an illustrator, graphic artist, and educator. After graduating from Mass. College of Art and Design in 2007 and a short stay in Brooklyn NY, he currently teaches drawing, painting and digital art at Wellesley High School as he completes his Masters Degree in Art Education. Check out @mr.breddy to see more artwork and sketches.
Vanessa Vélez is an artist and a medical school student. She graduated from Cornell University in 2013 and later volunteered in Los Angeles with an AmeriCorps program. On the West Coast, she reunited with nature/Divine Source, was introduced to some pretty neat markers and pens, and started to explore her right brain and spirit. Vanessa relocated to Scranton, PA for medical school. Her work has been featured throughout Northeastern PA and Southern NY. Inspired by nature, love, fellow humans, travel and relationships, Vanessa uses art to free, release and share what is being received from Divine Source. Vanessa's hope is to awaken herself to our true nature and be a mirror for others. She is honored to be a part of this project and eternally grateful to Jesse, Josh, and her classmate Lainey, Jesse's wife, for this opportunity.
Check out www.behance.net/vv314 or @vv314_ for more.